Our Company Profile
Premier Insurance Agency, Ltd. was founded in 1995 and is located in the town of Midlothian, VA. Our goal is to satisfy all of your insurance needs including business, life, health, long term care, personal home and automobile insurance and much more. We proudly represent over 15 elite insurance companies that share our core values of trust, honesty and integrity.
We are active in several local associations: Home Builders Association of Richmond; Home Builders Association of Southside Virginia; Chesterfield Chamber of Commerce; Associated Builders and Contractors, Inc. We currently have specialty programs in place for Home Builders and Trade Contractors.
Our Mission Statement
Knowledge, Service, Hard Work, Dedication
We strive to provide our clients with the comprehensive coverage they need and the ethical service they deserve. We will achieve our goals through knowledge of our industry that is second to none and continuous, dependable service. Our hard work and dedication will provide our clients with piece of mind knowing their assets are protected.

Our History
Premier Insurance was founded in 1995 by James E. Beamguard. Mr. Beamguard is a native of South Carolina. He received a Bachelor of Arts and Master of Arts in History from the University of South Carolina. Mr. Beamguard began his insurance career with the Travelers Insurance Company in 1970 in Shreveport, LA. Mr. Beamguard left the Travelers in 1985 when he joined James River Financial Corporation where he served as a salesperson. Mr. Beamguard founded Summit Insurance Agency in 1990 with several partners. In 1995, Mr. Beamguard decided to branch out on his own and opened Premier Insurance Agency, Ltd. After 15 successful years of serving as President of Premier Insurance Agency, Mr. Beamguard retired February 15, 2010.
Our Partnership with HBAV
We are pleased to announce our partnership with the Home Builders Association of Virginia (HBAV). The statewide association is a 4,300 member organization of home builders and firms that provide products and services to the home building industry in Virginia. Through this partnership, we will be in the unique position to offer HBAV members access to exclusive comprehensive coverage, at a very competitive price. This partnership will also enhance the ability of HBAV to represent the homebuilding industry before state lawmakers and state regulators through the payment of a marketing royalty to the state association.
For more information on the HBAV or how to become a member, please visit their website at www.hbav.com
Our Teams
COMMERCIAL LINES

Meredith Gee, Brandy Masingo Nickel, Chris Hobbs, Michelle Williams, Jessica Stern


INDIVIDUAL AND GROUP BENEFITS

Eric Schreiber, Kathy Riley, Lance Pittman

PERSONAL LINES

Roberta Keener Parsons, Georgia Lucas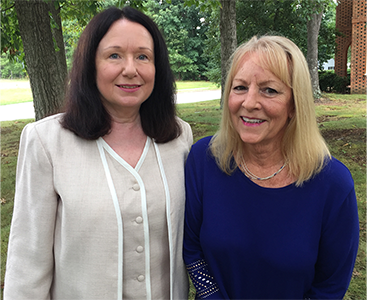 Our Team Members